| | |
| --- | --- |
| Posted by info on February 17, 2014 at 11:20 AM | |
     Since the sanctuary of  Fairlawn Presbyterian Church was built in the 1970s or 1960s, they have had 76" wide by 222" high window at the front of the church.  Below is a picture of it from the outside and a picture of it from the inside with a ladder leaning against it.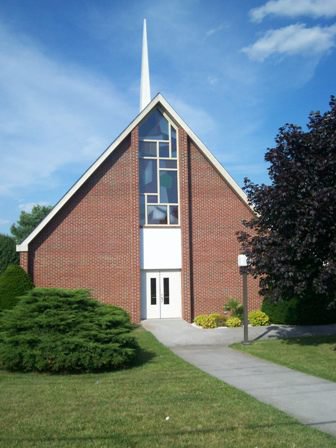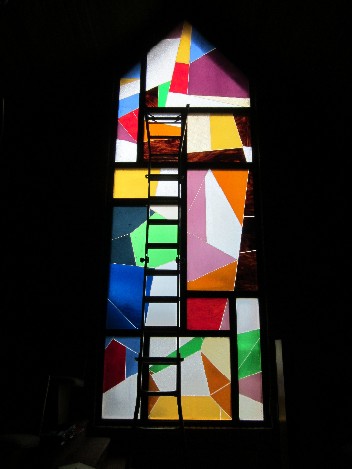 One of the church members commented that they had been disappointed since it was first installed.  The window frame was made of steel and the glazing was some sort laminated colored glass.  Instead of being leaded together, the colored glass had some type of clear caulk in between it which created an odd white line look.  The design was supposed to incorporate some sort of cross, but it is very hard to distinguish it.  Some of the members said that they just hated it.
     In 2012, Laws Stained Glass Studios came and removed the large steel frame window.  Laws installed a new dark bronze aluminum frame with a 1" thick insulated glass unit on the outside and leaded cathedral glass on the inside.  Below are some pictures of the results.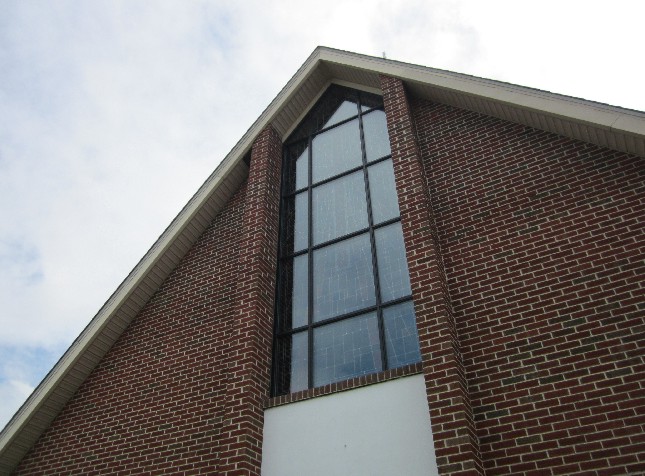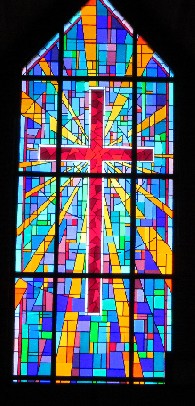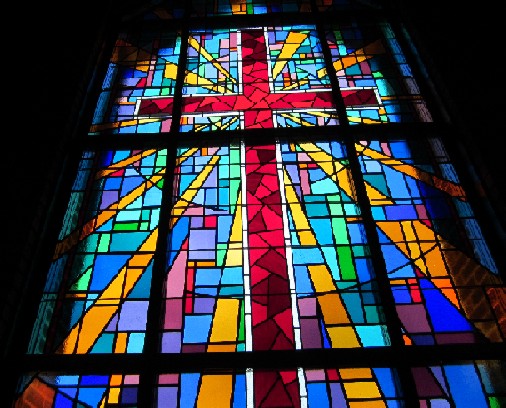 Everyone was pleased with the results.  Now they have a leaded cathedral glass window with a recognizable cross and a lot of complementary colors.  With the anodized aluminum frame, they do not have to paint the frame regularly like they did.  With the insulated glass unit on the outside, they have an additional layer of protection as well as a lot more insulation value.